October 2nd, 2017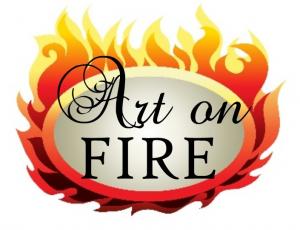 I have been so busy for the past 5 months as event coordinator for The Gallery, Etc's. first time art exhibit.
Busy with advertising, judging sheets, artist's entry forms, designing display boards, decorations, volunteers to assist
and finding a judge....phew! It has been challenging to say the least but quite rewarding! For our small county, we had 17 artists enter
with a total of 38 pieces of artwork, judging was a 6 hour long process, and two receptions and public
opening for a total of seven days of hard work. Our community enjoyed the event as much as all the artists and
volunteers at our small gallery. We did sell artwork and our artists gain recognition as well as our gallery.
Overall, everyone had a great time and we are looking forward to next year!
February 14th, 2017
I became a Co-Director of our local art gallery as well as the Secretary/Treasurer of the governing Board of Directors. Although this is a very
rewarding position to see how the "other side" works, it sure leaves me with no time for my painting. I truly miss it! My creativity has waned
but when I do get to start painting again, I hope that I can resume with the passion that that use to fill my heart. Time will tell.
February 24th, 2015
My mother is the one who gave me the beginnings of oil and acrylic painting instructions. With her wonderful critiques and guidance, she has brought me to where I am today in my artwork endeavors. My mother recently passed away and with that took my inspiration and desires with her. I am hoping as I grieve for her during the coming days, months, years that I will find the inner creativity I once had and be able to place it onto a canvas. To honor her memory, I am placing five of her favorite paintings that I had completed prior to her passing into the New Mexico Art of Women show in Raton, New Mexico at the Raton Arts and Humanities gallery. For one year, my mother was looking so forward to seeing my work in this show. I hope I have accomplished something with all she had taught me. Wish me luck!
October 10th, 2014
I am very please and excited with the feature write-up by Mark Myhaver. Please check it out!
Thank you, Mark!
September 28th, 2014
Mark Myhaver, curator of Today's Visions, invited my to be a featured artist on this fantastic site. The gallery and artists' features are exceptional. I feel very honored that he selected me and my work to be included! Thank you, Mark!
September 19th, 2014
Tonight is the reception for the Aspiring Artist Exhibit at the Eastern New Mexico Arts and Cultural Center in Tucumcari, New Mexico. I am anxiously awaiting to attend and to greet and meet art lovers from our local area. Many thanks to the director, Toni, for getting this together!
September 16th, 2014
Well, I didn't place or win an award, but learned a lot. When the exhibit was over and I went to pick up my work, I was told I had an interested party for one of my paintings who wanted to meet me during the reception. Alas, I did not attend due to the weather being cold and rainy and I don't drive well at night. I've learned that I best attend receptions and intermingle with potential buyers!
September 9th, 2014
I have entered five of my pieces into the 2014 International Art Exhibit located inside the International Bank in Raton, New Mexico. This is my very first Exhibit and I am quite excited about it.

There are some wonderful pieces of art (paintings, photography, sculptures, etc) being exhibited. I hope I am able to attend at least the final day of the Exhibit so I can see what it is all about so I can prepare for the next Exhibit in March, 2015.

Good luck to all the artists who are exhibiting!